Ahoy is an app where sailors can meet each other for sailing or to meet each other on shore and have a cup of coffee. I created the design and UX of the app from scratch.
Design:
The style is nautical, and cheerful because of the floating letters (and avoids obvious things like anchors and sails).
The large letters and white waves give the app icon a distinctive style among the other apps on your phone.
UX
The interface focuses on two main target groups:
1. Sailors without a boat
2. Sailors with a boat looking for crew
Both groups can search in the app. The sailors who searches for crew members can also place a marker so that the app is filled with trips.

After designing the screens I created a clickable prototype to do user tests.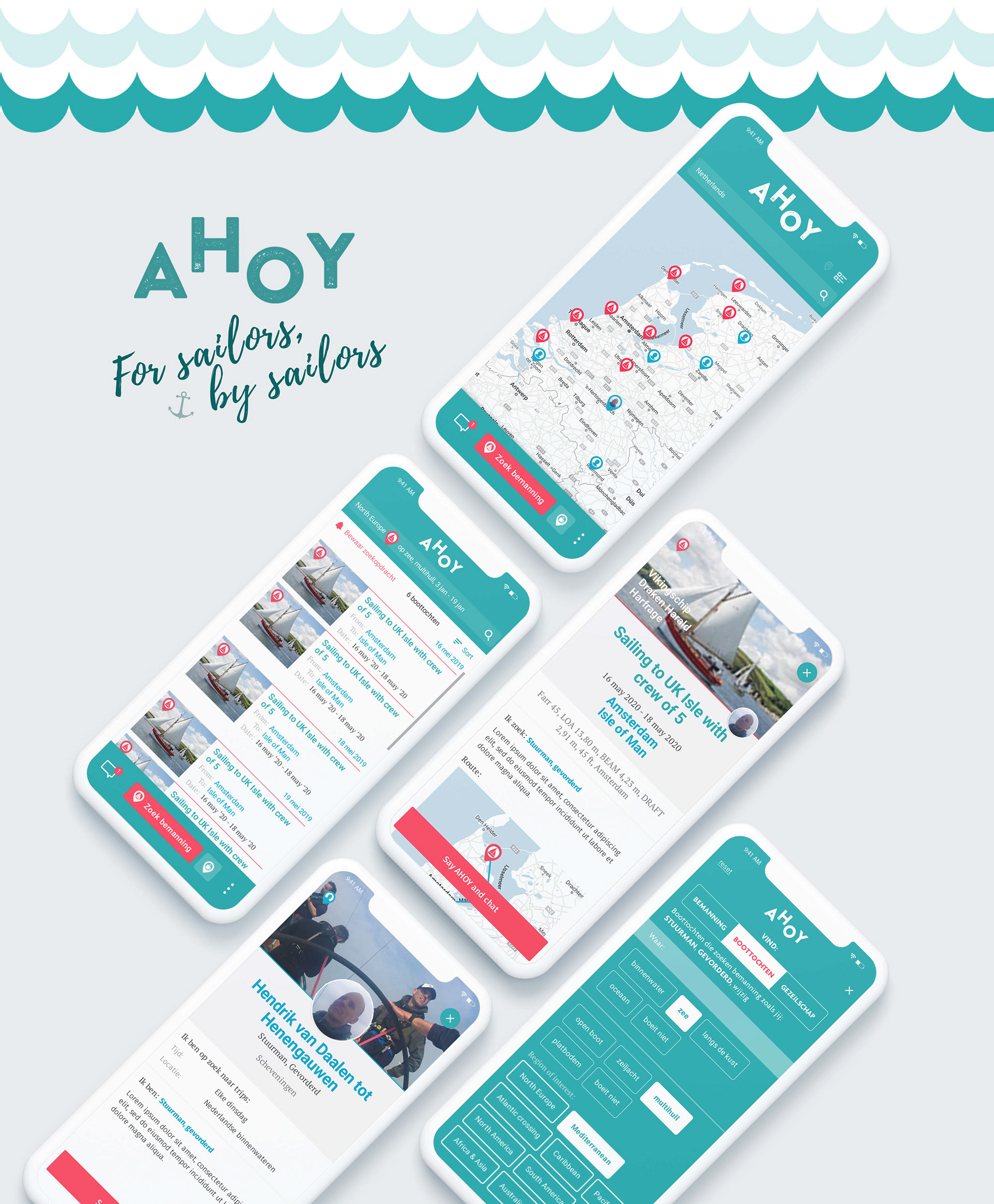 Insight for onboarding:
Onboarding used not only explain the app, but also manage expectations and create desire.

Insights for 'Sailors without a boat':
- By placing all users directly as sailors on the map, we ensure that the app is filled with sailors (on the map and in the search results).
- Planning a social date is presented secondary, to obtain focus in the app on the primary function: making sailing appointments.

Insights for 'Sailors with a boat, looking for crew':
- Due to the map-view, users directly check out a single marker/result and filter results.
- The first prototype missed the logical transition from search results to placing a marker with a call for crew . This is essential to obtain a filled app / platform.

---

At the moment Ahoy is looking for financial and operational partners. If you are interested please contact: wieke@wiekevanoordt.nl